RX | Paris, le Marais
Paul Wesenberg
Exotic Homeland
16/10/2021 - 14/11/2021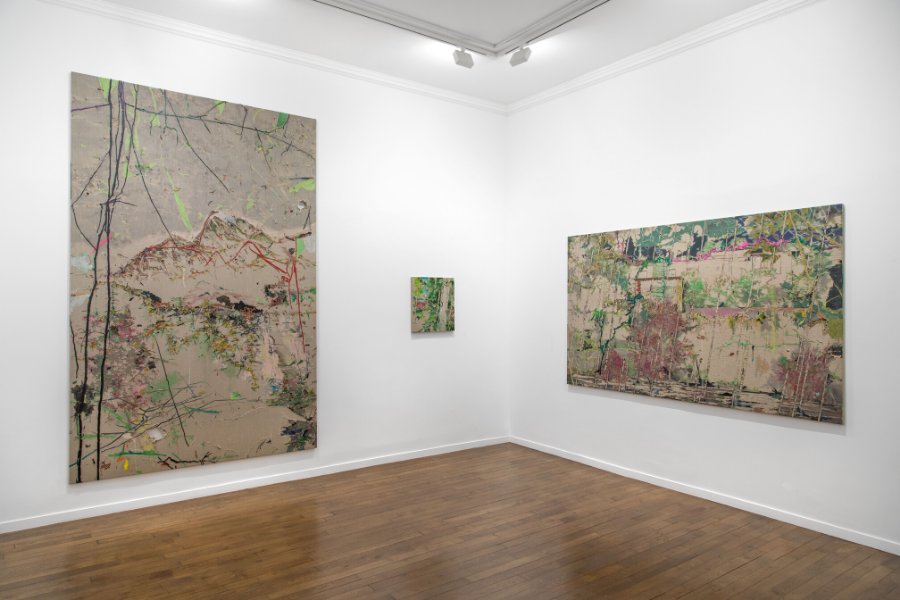 Vue de l'exposition « Exotic Homeland » de Paul Wesenberg à la Galerie RX - Paris, octobre 2021 © Théo Pitout
Vue de l'exposition « Exotic Homeland » de Paul Wesenberg à la Galerie RX - Paris, octobre 2021 © Théo Pitout
Vue de l'exposition « Exotic Homeland » de Paul Wesenberg à la Galerie RX - Paris, octobre 2021 © Théo Pitout
Vue de l'exposition « Exotic Homeland » de Paul Wesenberg à la Galerie RX - Paris, octobre 2021 © Théo Pitout
Vue de l'exposition « Exotic Homeland » de Paul Wesenberg à la Galerie RX - Paris, octobre 2021 © Théo Pitout
Paul WESENBERG. Exotic Homeland
From 16 October to 14 November 2021
Paul Wesenberg is one of the first phalanx of the German painting scene, which is still accentuated by the New Leipzig School, but whose great majority of talents live in Berlin. Since the fall of the Berlin Wall in 1989, hundreds of people have formed a painting biotope in the German capital that is unique in all of Europe. Here the artists of the young and youngest generation come together and form a forum for interaction that reflects the most diverse influences. Here artists from various academies from all parts of the continent meet and let a creative network grow that is innovative and diverse. The New Berlin is thus able to tie in with the spirit of the Roaring Twenties.
Paul Wesenberg shows us a picture as a highly emotional terrain. The decisive balance of power in his painting results from a balanced mixture of concretion and abstraction. Wesenber's trademark is the "irritated" canvas, caused by deliberately tearing open and damaging the picture surface as part of the creative process, which considerably increases the authenticity and intensity of the statement. Specifically, that means: Wesenberg doesn't just apply paint to the canvas. He also processes them with various grinding tools. In addition, he sticks on cut oil skins. Carrying out and removing processes justify the artistic statement as a direct consequence of the material. This is how extremely sensual event zones are designed, sometimes rough, sometimes smooth, but always multicellular. His pictorial creations have titles associated with the German landscape such as "Revierforst", "Westerwald" and "Mingoa" and thus mark the artist's interest in nature, the natural and the atmospheres of the landscape.
That Wesenberg deals with Bible miracles and supernatural powers in the context of the predictability of a world in which God has nothing more to say in many places makes people sit up and take notice. His "Wunderbilder" series has an unexpected metaphysical dimension.
The painting style of this talented artist shows a highly reflective foundation of his own position and an irrepressible desire, claim and autonomy of the picture in a present that no longer seems to know any binding sense-orientation patterns, to be displayed as opulently and with intellectual depth as possible.
Christoph Tannert, 2021